Building engaging, immersive experiences across Macy's online and offline channels.
DEFINE
Problem
With technology evolving so fast, people are buying more frequently online and on their mobile phones. Millennials are also shifting their spending from materialism to experiences and meals with friends. This indicates a higher need for meaningful interaction and has a direct correlation with the global rise in conscious consumerism, eco trends, and mindful lifestyles.
ENVISION
Solution
To give shoppers a reason to visit physical stores, we must focus on what matters most...human connection. People are becoming more conscious and not as interested in materialism. Therefore, there must be a deeper reason for people to shop. Stores need to be more exciting and focus on shopper needs and wants to give customers a reason to shop more often across all channels.
CREATE
Results
Create new experiential store environments that immerse every shopper in engaging, personalized, and valuable experiences. Focus on global causes, networking events, eco fashion shows, emerging technology, education, and customizable collections. Offer workshops to demonstrate products, interactive spaces to showcase the latest trends, and master classes around wellness.

Executives
Experience design
Product management
Customer data
User research
Technology
Marketing
Results and Success
Empower teams to be their best and achieve world-class results
STRATEGIZE
Develop and lead a collective vision and success metrics to drive the future of retail as a global industry leader.
UNDERSTAND
Empathize with executives, teams, and customers to understand problems and focus on solutions.
SOLVE
Champion omni-channel customer experience design solutions that deliver value to business and customers.
Collaborate
Lead regular design workshops to build relationships, foster collaboration, and create internal alignment.
Motivate
Encourage creativity and imagination, empowering teams to achieve their best work and develop their fullest potential.
Innovate
Evangelize user experience innovation to create a culture of design thinking and drive future-forward transformation.

Thought Leadership
Inspire the retail industry and community
Performance Management
Reorient performance toward future achievements
Data-driven
Future-focused performance
Guide team members based on a more data-driven approach, free of personal bias and opinions. End-of-year structures that hold people accountable for past behavior do so at the expense of improving current performance. Rather than focusing on past performance, place more emphasis on future opportunity, growth, and development to groom talent for the future.
Personalized
Constructive coaching
Drive a more personalized approach to performance management, tailored to individual growth that aligns with company goals. Provide constructive coaching, transparency, and positive communication to help teams achieve their best results and fullest potential. Support personal engagement and motivation to maximize team and company-wide performance.
Ongoing
Continuous evolution
Performance management needs to help teams adapt to change and inspire people to reinvent themselves continuously. Support honest conversations and frequent interactions with all team members to address real-time performance goals and align with ever-changing business needs. Mentor team members around personal, professional, and career development.

CONNECT
Human experience (HX)
Purpose
Brand strategy
Values, needs, emotions
Experience design
Success metrics
ENGAGE
Customer experience (CX)
Insights
Marketing strategy
Customer service
Omni-channel design
Advertising campaigns
INNOVATE
User experience (UX)
Journey
Product strategy
Architecture
UX / UI design
Engineering
RESEARCH
Research the challenge, customers and metrics.
EMPATHIZE
Understand what customers think, feel, do and say.
DEFINE
Analyze user pain points, wants and needs.
IDEATE
Explore creative solutions, ideas and strategies.
PROTOTYPE
Build solutions into testable models or prototypes.
TEST
Get customer feedback and evolve ideas.
Facilitate regular user experience workshops to foster a culture of design thinking, inspire collaboration, and create innovative customer-centered experiences. Develop a clear strategic roadmap and success metrics for internal alignment to build the future of Macy's in unity.
Perform an ethnographic study to determine the core needs, wants, and desires of current and future shoppers. Analyze customer data, behaviors, and pain points across digital and physical experiences. Explore relevant and effective solutions to maximize customer engagement, purchases, and loyalty.
ONLINE RESEARCH
Digital experience
Virtual interviews
Online surveys and social media polls
Card sorts and tree tests
A/B and usability tests
Eye tracking and screen recordings
Video and mobile diaries
IN-STORE RESEARCH
Physical experience
In-store interviews
Focus groups
Peer parties
Customer journey shopalongs
Immersion events
Real time journaling
GUERRILLA RESEARCH
Marketing experience
Outdoor interviews
Verbal surveys
Conversations
First-time store journey
Product testing
Video impressions
Develop multi-generational personas based on customer research, data analytics, and strategy workshops.
Millennial
Fashionable Spender
34 . Female . Single . No Kids . Journalist . Philadelphia
Generation Z
Social Spender
21 . Female . Single . No Kids . Student . San Diego
Baby Boomer
Traditional Spender
52 . Female . Married . 2 Kids . Hairdresser . Chicago
Develop an engaging omni-channel journey that aligns with customer needs, wants, and desires for a seamless shopping experience across mobile, web, and physical stores.
Redesign the Macy's mobile app and website with an optimal product architecture, seamless navigation, and innovative features to drive the future of retail with a customer-centered omni-channel experience.
Create transformative omni-channel experiences based on the ethnographic research and testing, to drive the future of retail and engage new generations of shoppers around the world.
Engaging Store Environment
Connected shopping experience
•Facial recognition to welcome returning shoppers
•Interactive store navigation to easily find items
•Showroom feel with one sample per item on display
•Inspiring, organized, open, modular environment
•Curated collections and interactive panels with fashion shows
•Contactless shopping with mobile app or RFID ring
•Automatically scan and send collections to fitting room
Social Shopping
Inspiring community interaction
•Browse collections together via interactive display panels
•React tables with collection ideas, reviews, recommendations
•Share personalized curated collections with friends
•Take photos of outfits to compare and ask friend for opinion
•Private areas to socialize and explore the latest trends
•Meet others in-store who share your fashion interests
•Discounts and incentives when groups purchase together
INteractive Fitting ROoms
Smart touch screen mirrors
•Personalized curated collections based on fashion avatar
•Request new styles, sizes, and colors in the room
•Automated conveyor delivery system in stylish modular closet
•Customizable environments: lighting, music, backgrounds
•Fashion show of collections, reviews, recommendations
•Save fitting room session for future purchase
•Virtual checkout and automated pickup from fitting room
Conscious consumerism
Mindful and sustainable
• Purpose-driven brand storytelling
• Sustainable conscious brands
• Purchases supporting global causes
• Mindful lifestyle celebrity ambassadors
• Eco fashion shows and events
Values and passions
Meaningful and experiential
•Social networking events
•Immersive movie screenings
•Speaker series events
•Cafes to work and network
•Professional development
Health and wellness
Active and healthy lifestyles
•Wellness workshops
•Yoga classes online and in-store
•SoulCycle spinning classes
•Virtual consultations and recommendations
•Mobile fitness and wellness tracker
Curated collections
Convenience and originality
• Personality
• Style
• Mood
• Purpose
• Seasons
Technology
Experience-enhancing innovation
• Virtual fitting rooms (mobile, web, in-store)
• Immersive VR experiential spaces
• Smart augmented experiences
• Personal AI shopping stylist
• Seamless contactless checkout
Personalization
Customization and individuality
• 3D printing
• Personalization
• Material and patterns
• Colors
• Styles
Brand Strategy
Define brand experience and establish continuity
The Magician
This brand archetype is inspired to make dreams come true.
Motto
Everything is possible
Personality
Clever
Transformational
Visionary
Charismatic
Application
Visionary brand and company
Catalyst for change
Transformational, user-friendly experience
Help consumers expand their consciousness
Brand Promise
Make shopping an unforgettable experience.
MISSION STATEMENT
Inspire customers in new and innovative ways.
BRAND GOAL
Deliver the best brands and personalized experiences.
Brand Attributes
Fashionable
Understanding
Connected
Engaging
Innovative
Trendy
Visionary
Visual Language
Inspiring
Modern
Simple
Colorful
Minimal
Clean
Engaging
Operationalize
Build the ultimate connected retail experience
Immersive . Smart . Inspiring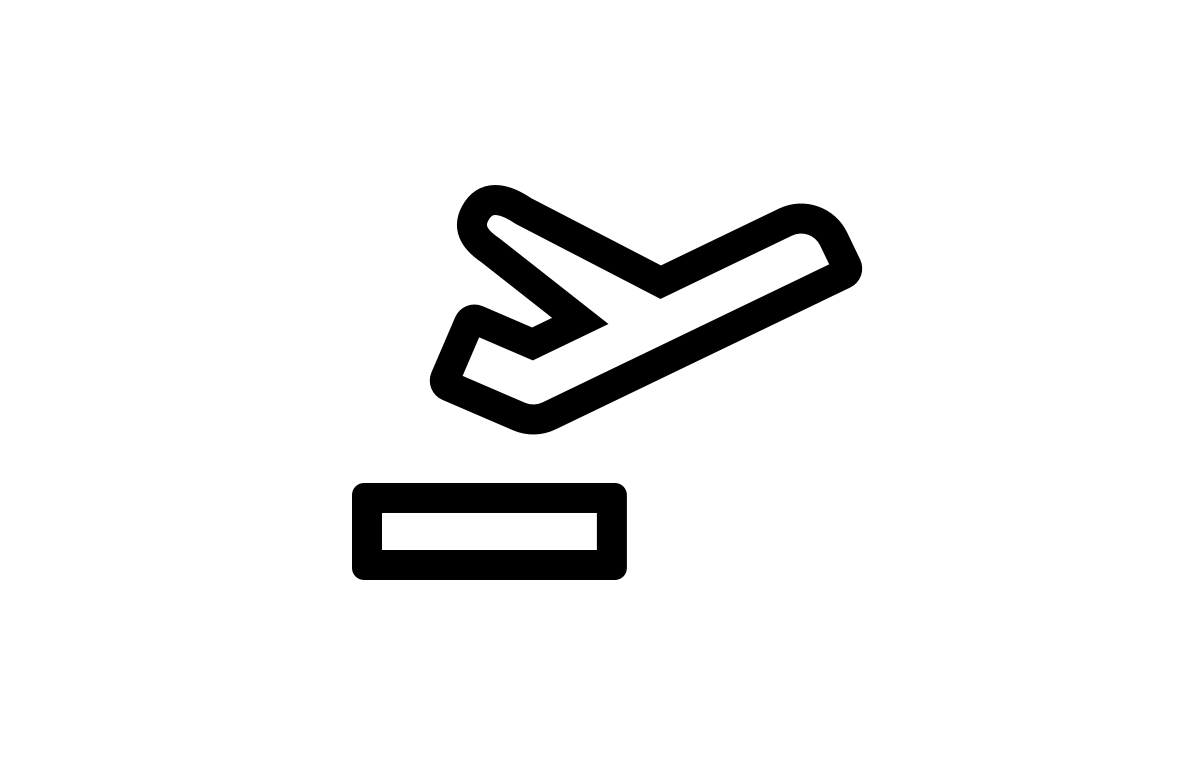 This case study illustrates a pitch I developed for Macy's to engage customers with immersive digital and physical experiences, maximize sales, and evolve the company as a global industry leader.